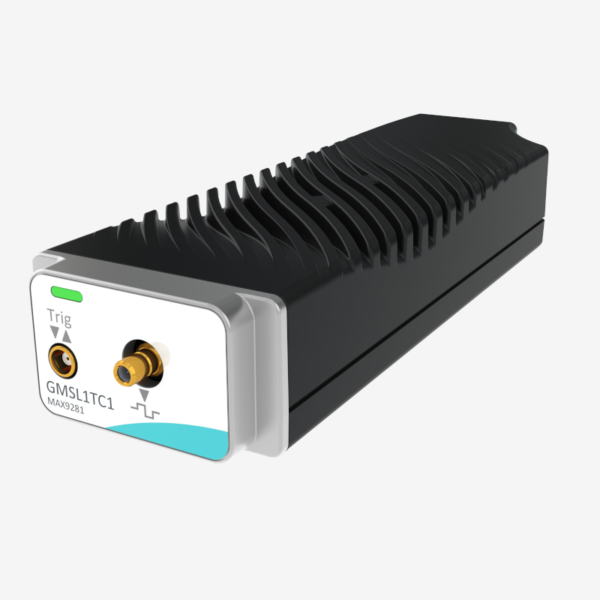 GMSL1TC1 | GMSL1 Multimedia Stream Programmable Generator
MAX9281 serializer over coaxial
Fully supported chipset functions
Programmable frame size, synchs & porches
Customizable video frame content from image files
Still frame and circular buffer movie modes
Real time adjustable overlays
RGB and YCbCr selectable color spaces
4:2:2 chroma sub sampling and ITU656 coder
Optional arbitrary audio generator
Bidirectional sideband communication support
Programmable I/O trigger
Description
Documentation
CASE STUDIES
Description
The Flexmedia XM GMSL1TC1 module is a versatile video generator based on the Maxim GMSL1 serializer.
It can then be used to generate and transmit multimedia digital streams coming from multimedia digital stream sources compatible with MAX9281.
The GMSL1TC1 module is ideally suited for test applications in the automotive industry:
Automotive Infotainment
Multi camera driver assistance systems
Automotive satellite RADAR & LIDAR modules
*Please note that the Graphical User Interface (GUI) is meant to have a quick hands-on experience of Flexmedia XM module main functions. Full chipset functionality access is guaranteed through Command Line Interface (CLI) programming as well as specific embedded scripting.